FoodSmartPhone is cutting edge EU-funded PhD research program on Smartphone analyzers for on-site testing of food quality and safety. The research team is composed of 11 PhD students in 6 different countries, one of them is hosted at Aquamarijn in The Netherlands. Aquamarijn develops within this project non-fouling bioaffinity microsieves for integrated sample preparation for simplified and affordable multiplex binding assays for allergens in food
FoodSmartphone proposes the development of smartphone-based (bio)analytical sensing and diagnostic tools, for simplified on-site pre-screening of quality and safety parameters and wireless data transfer to servers of relevant stakeholders. FoodSmartphone offers the PhD students an exciting individual research project plus an extensive program of both mandatory and optional network-wide training events and intersectoral secondments.
The provided scientific training in novel smartphone-based sensing technologies plus the complementary skills training is expected to have a major impact on future EU monitoring practices and, moreover, pave the road for 'Citizen Science' approaches in food control.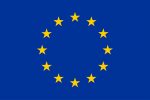 This project has received funding from the European Union's Horizon 2020 research and innovation programme under the Marie Sklodowska-Curie grant agreement No 720325